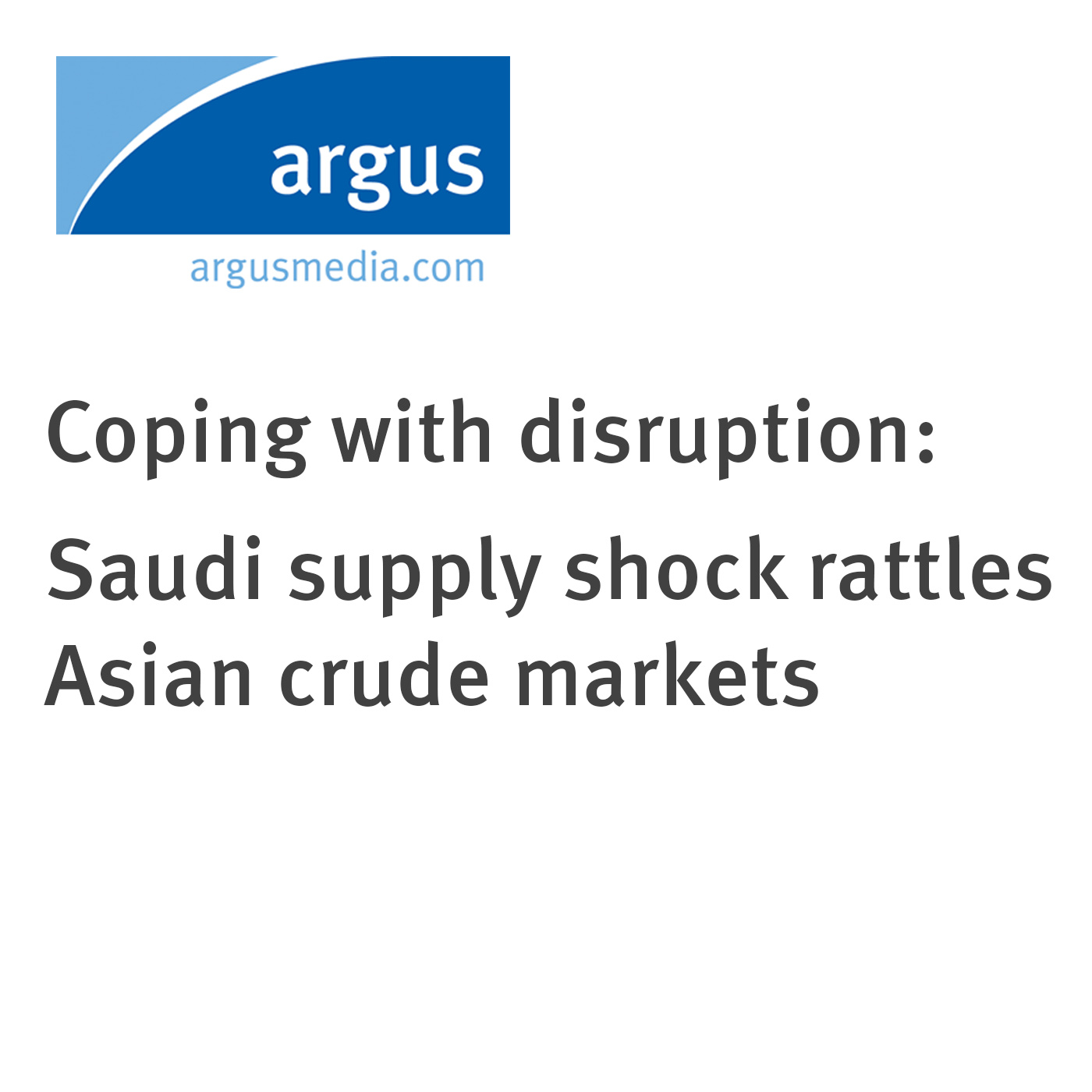 After a decade of oil supply diversification across Asia, security of crude oil supply is returning with a vengeance. Attacks on Saudi oil infrastructure in mid-September temporarily shut more than half the country's production, raising supply concerns around what had been considered the world's most stable source of oil. Refiners across Asia are scrambling to secure cargoes to compensate for potential losses in Saudi volumes, triggering a sharp reaction in the value of these grades that best serve as replacements.
Accurate pricing signals will help in the reallocation of resources across the vast Asia-Pacific refining system. And inevitably, governments and refiners throughout the region will aim to enlarge their strategic and commercial storage as the veil of infallibility surrounding Saudi crude exports fades with the possibility of new attacks on the kingdom's oil infrastructure.
Presented by Alejandro Barbajosa, Argus Media Vice-President, Crude, Middle East and Asia-Pacific.